ORDERING 

With the rare exception
 of a few select earring designs, all of my creations are one of a kind.  If you have seen something on my website that you wish to order, or have a custom request, please email me at:
pristinepearldesigns
@hotmail.com RE: 'jewelry" in subject line.
I accept Visa, Master
Card and Paypal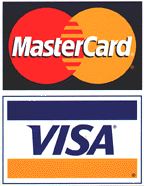 TERMS:
No Cash Refunds.  Merchandise Credit Only.
30 day return policy
Returns for merchandise credit will only be accepted for damaged jewelry that has not been the result of abuse or misuse of the jewelry.
Thank you for your patronage.  I look forward to serving you!                          
Carolyn Hebert
Offering Stringing classes, workshops,  and private lessons in hand knotting on silk, bead stringing, basic wirewrapping.
  Email for application and pricing.
p
ristinepearldesigns@hotmail.com
RE: "jewelry" in subject line